Hi LAdies! I got another new Kit this time! its play with me kit! Its yellow,bright and fun colors perfect for scrapping fun under the sun photos!
Also Im still
LOOKING
for more
Creative team member
.Scroll down for details.
Available only at
www.studiostyledesigns.com
Here's a sample layout of my new kit.My Children Rafael and GAbe loving it in front of the Camera,My hubby taking our pics and they LOOOOVE it so much! As you can see..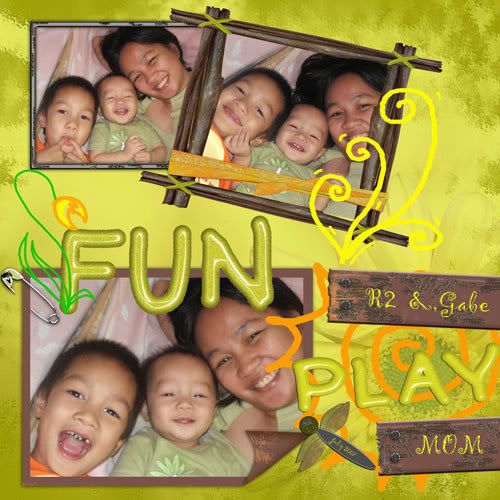 If you like the
colored doodles
,i used in this layout , you can get it
here
for FREE!
Thats a taste from my new KIT
Play with Me.


Hope you like those freebies i am giving away, and please let me k n ow if you like those DOODLES.